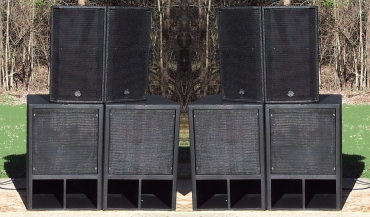 Professional Quality Systems, from Small to XL.
Yes, it costs us more to provide truly Professional Equipment, like Clair Bros., Turbosound, JBL, EAW, Midas, Soundcraft and Crest Audio. But, it means you get a clearer sound - at any volume - with Professional Grade Reliability.

There's nothing worse than an equipment failure or overtaxed, consumer-grade system to detract from audience enjoyment. That's not going to be an issue when you hire BIGG GRIN!